If you're only speaking to your accountant annually, it's time to switch things up. Please take advantage of our unwavering commitment to exceptional service and our extensive 28-year background in business, finance, accounting, and tax. Reach out to us now for a complimentary consultation with no obligation.
Your Future, Our Focus, Financial Success
Look no further if you're seeking a reliable partner to address your corporate accounting needs. Sawaya CPA is here to deliver top-notch accounting and financial services that drive corporate success. Contact us today to schedule a consultation and discover how we can help your corporation thrive in today's competitive landscape.
Our Testimonials from Google
These are only a few of our Testimonials, you will find many more on our Google Business Page.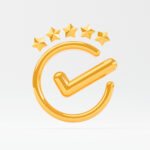 Claudia C
My sister and I needed a knowledgeable accountant with a solid understanding of the tax treaty between Canada and another country. Ed listened to us carefully and surprised us with his experience and knowledge. Always clear and transparent, he explained in detail what we needed to know and completed our taxes promptly and satisfactorily. Most importantly, he gave us peace of mind!

Yesterday, I needed Ed's strong background in accounting and financial analysis to guide me on a different situation, and he, once again, took the time to answer all my questions with clarity and context. Ed is a wealth of knowledge, emphatic, efficient, and always takes his time to share what he knows. I have no reservations to recommend Ed Sawaya, CPA - Tax & Accounting Services, to anyone who needs a reliable professional.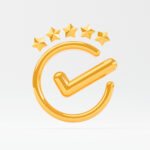 Anthony Saneh
I highly recommend Sawaya CPA !

I arrived to Canada few days back with no understanding of the tax system. I met Edward Sawaya who was referred to me by a friend.

Edward's deep understanding of the Canadian finance system was a lifesaver, especially as a newcomer to Canada.

He guided me through the complexities with ease, offering clear explanations and tailored advice.

He's not only knowledgeable, but also incredibly helpful and patient. From tax filing to financial planning, he covered it all. Moving to a new country can be really hard, but with his assistance, I felt supported every step of the way.

Trustworthy, reliable, and an invaluable resource – he's the accountant you need.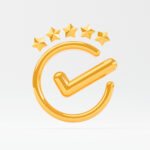 Tobias Pang
I was referred to Edward by a friend, and it's a good experience. Since I had lived in Quebec and BC and he has helped me to deal with my personal tax and incorporate a company. Edward has a wealth of practical experience and insights to the my personal tax issues.

Beyond his technical expertise, what truly sets Edward apart is his dedication of work. He is excellent in personalised solutions tailored to the unique needs of each individual or business he works with. He always goes the extra mile to ensure that all the work is done and ensure that I understand everything he explains. He is always readily available via text, phone call and email, and he is always accommodating with my time difference as I live in Vancouver. Highly recommended to anyone who is looking for a patient, hard-working, diligent, efficient and knowledgeable accountant!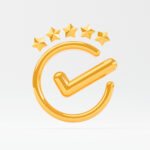 Carine Nemr
Edward is very excellent and knowledgeable accountant. My tax situation is quite challenging given that I am a Canadian working in the US on a Visa, with various investments in Canada. Edward was very clear with his explanations of tax regulations that were hard for me to understand. He was also very resourceful in tackling very specific tax concerns and provided great advice on how to proceed. Edward has been an huge asset helping my family navigate our taxes. I would highly recommend Sawaya CPA to anyone looking for an accountant!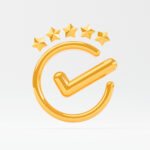 Patrick El Meouchi
I was referred to Edward through an excellent recommendation and he surely did not disappoint! Edward assisted me with my first resident taxes application in Canada, took the time to explain the process, answered specific questions related to my situation and most importantly made sure that I am filing my taxes in the most optimal way. Highly recommend for anyone looking for assistance with their taxes and financial advice, as you will definitely get answers to all your questions in a very friendly matter.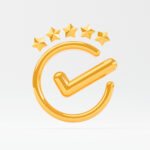 Nayla Akl
I was referred to Sawaya CPA by a Canadian friend of mine. I live and work in the Gulf and contemplating to immigrate to Canada. Edward was very informative and helped me understand the tax implications and differences between a non-resident and resident for tax purposes. Edward is helping me to incorporate a company to invest in real estate in Canada while I am still a foreign investor. I highly recommend Sawaya CPA for cross border issues when it comes to investments and taxes. What I liked the most is that Edward took the time to respond to all my queries despite the different time zones. Well done, Sawaya CPA.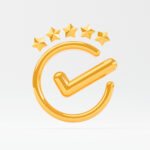 Danial Betres
I approached Edward for my startup accounting needs and he's been absolutely amazing to work with! He always takes the time to answer all my questions and he's just been extremely helpful. I can't speak to his other services, but if you're looking for someone to handle your company's tax/accounting needs, I'd highly recommend him.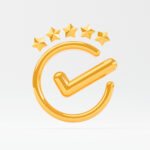 Charles Savard
When I first inquired about starting my small business, Edward was able and willing to answer all of my first comer questions and was extremely transparent about the process and what would suit me best.

Since then, my question and concerns aswell as the services offered have exceeded all of my expectations.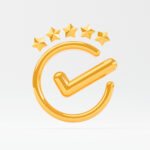 Pria Tutorials
I am utterly speechless of the great professional services rendered by Mr. Sawaya. He was able to get back from Revenue Canada more than 15 thousand dollars from previous erroneous filings from my previous accountants. Mr. Sawaya is a true genuine human being who took upon himself to rectify and investigate my filings. He went above and beyond of his retained services. This only comes with great experience that he obviously possesses. I am still in awe by his superior skills and killer instincts.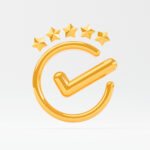 Georges Oneissy
Great service. Edward explained to me thoroughly why I needed to take action on a document that was sent from Corporations Canada while my current accountant failed to do so. Thank you!